Video Gaming Information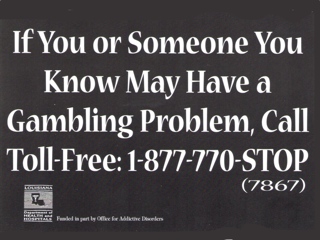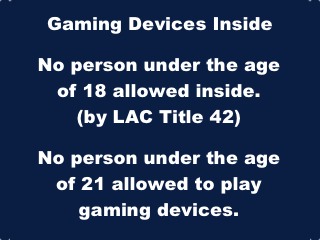 Corona virus COVID-19 - Latest from Louisiana ATC
Here is just some basic information about gaming concerning where it is legalized, qualifications, advertising, and signage.  Visit our FAQ's section for other helpful information or contact our office.
Some of the qualifications to acquire a gaming license:
Please refer to RS 27:427 for suitability requirements.
All federal, state, and local taxes filings for the business and individual(s) must be current and paid.
There must be at least one 2 year resident of Louisiana on the application.
Location must have an State Alcohol permit, Class AG or Class AR, and all permits to legally operate the business.
All permits, the lease and the gaming application must be in the same entity name.
Once you receive your video poker license . . .
You are required to watch the training video.  Click the following address to get to the training video and follow the directions: www.lsp.org/gaming/video.html
Louisiana Problem Gamblers Help Line - Toll-Free 1-877-770-7867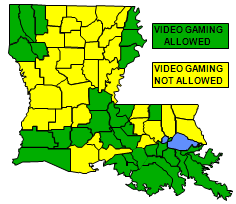 Pictures of signs that need to be posted and where
"Compulsive Gamblers Sign" with 1-800 # - must be placed . . .

Bars – must be posted on the outside of the building as the building is the entrance of the gaming area.
Restaurants – must be posted at the entrance of the partition.

"No Minor Sign" - required only at restaurants.  It must be posted on the entrance of the gaming area.
Link to video poker rules & regs book "Title 42" - from the Louisiana Gaming Control Board website
Link to Louisiana Office of Alcohol and Tobacco Control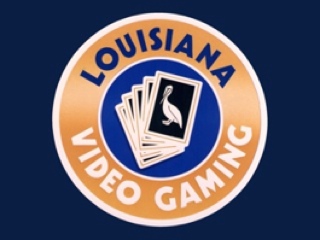 Only approved video gaming advertising must include toll free number.  All other advertising must be approved by The Gaming Division.